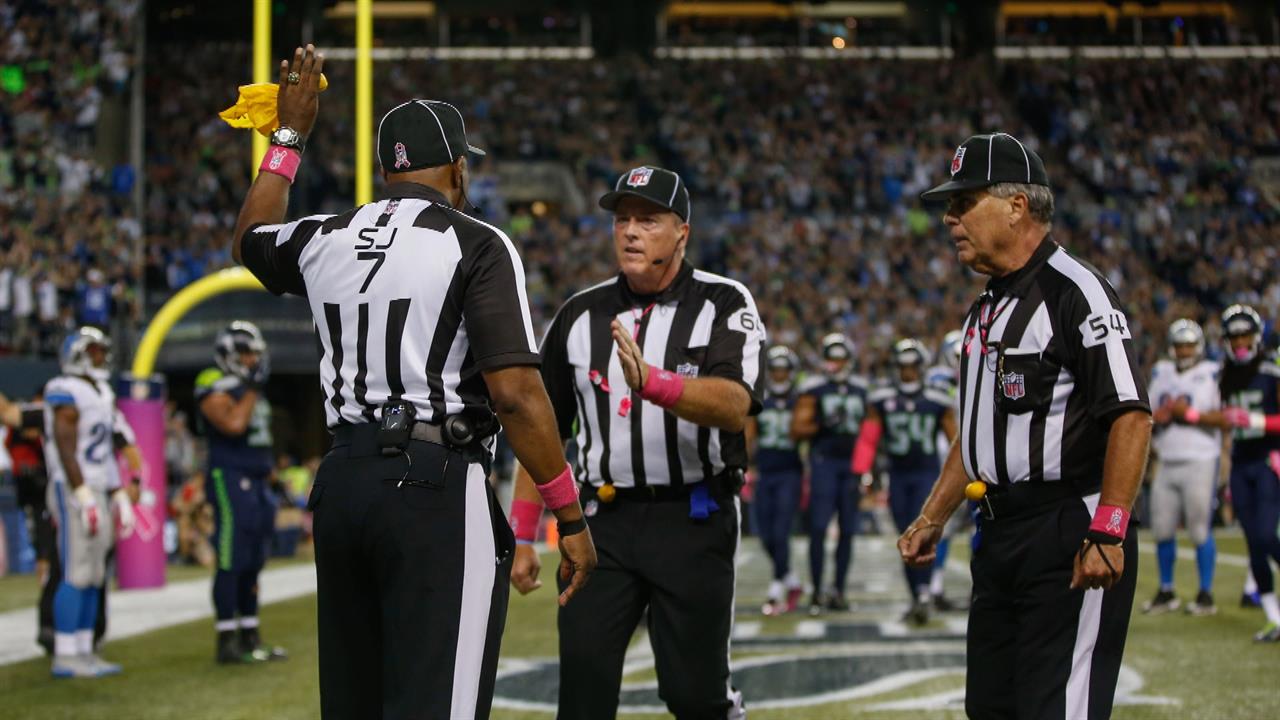 Refs to err on side of helmet rules in preseason
Getty Images
The new helmet rules reared their ugly heads twice within a few plays on Friday night at MetLife Stadium. And the penalties reveal how prevalent the fouls will be, if the rules are enforced as written.
On a kickoff return following a Jets touchdown, New York cornerback Buster Skrine braced to tackle Falcons running back Ito Smith, who was returning the kick. Smith likewise braced for impact, with both players dropping their helmets, instinctively.
Skrine, who was injured due to the impact, received a 15-yard penalty for lowering the head to initiate contact. The officials easily could have flagged Smith for the same infraction.
Smith got a flag of his own, a few plays later. While attempting to make a block in the open field, Smith dropped his helmet and made what appeared to be incidental contact…