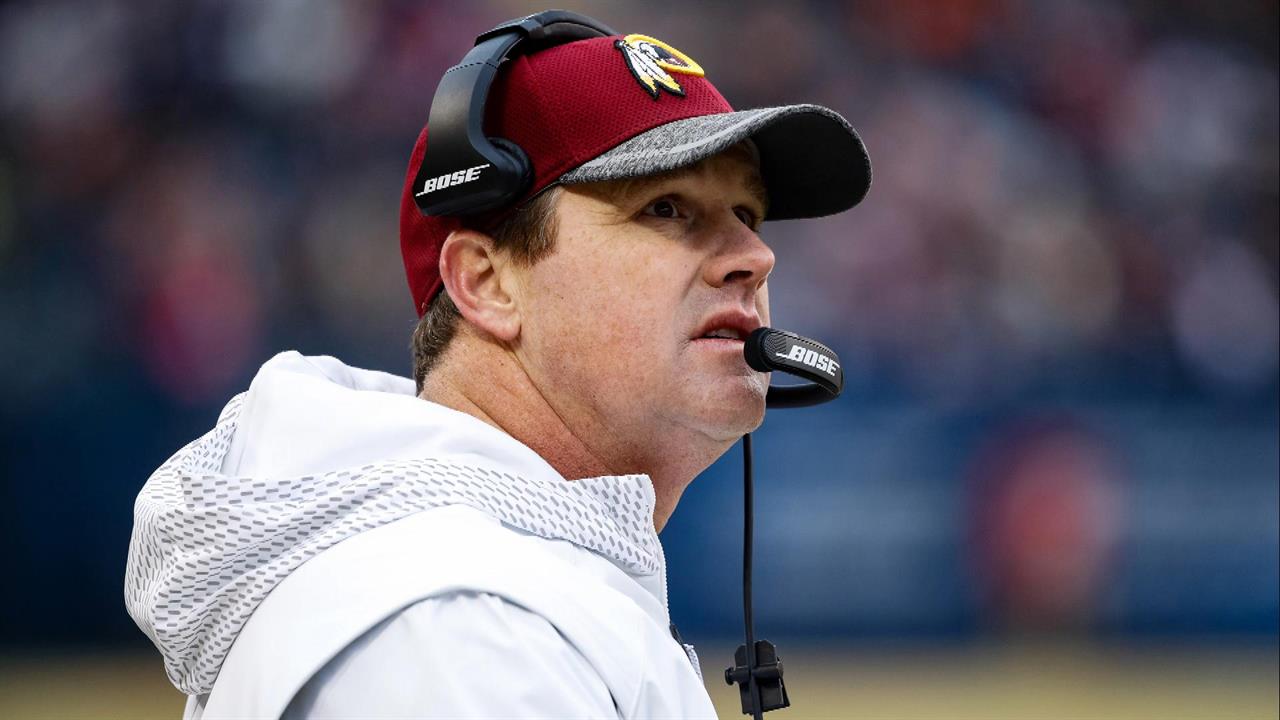 Jay Gruden: 'It's a production-based business'
AP
The looming joint practices between Washington and the Jets have generated a few interesting sound bites, emanating from the Washington defense's apparently lingering frustration regarding their inability to hit receiver Terrelle Pryor a year ago, when he played for the team.
Linebacker Zach Brown got it started in June, and Pryor recently suggested that the'll be ready to respond, if necessary.
Washington coach Jay Gruden claims to have not heard the noise.
"I have not paid attention to that," Gruden told reporters on Tuesday. "I'm sure it's quite entertaining. I'm not concerned, really. I know coach [Todd] Bowles will handle his group and I'll try the best I can to handle ours."
Gruden hasn't always been successful when it comes to joint practices, specifically in 2015.
"You know, the Texans fight was really, it was our fault," Gruden said. "We tried to go a third day. You know, we had two really good days of practice, back to back, and the third day it was raining, and you can tell it was going to be a little chippy. We should've probably called it earlier, but you know, coach [Bill] O'Brien and I, we realized we…