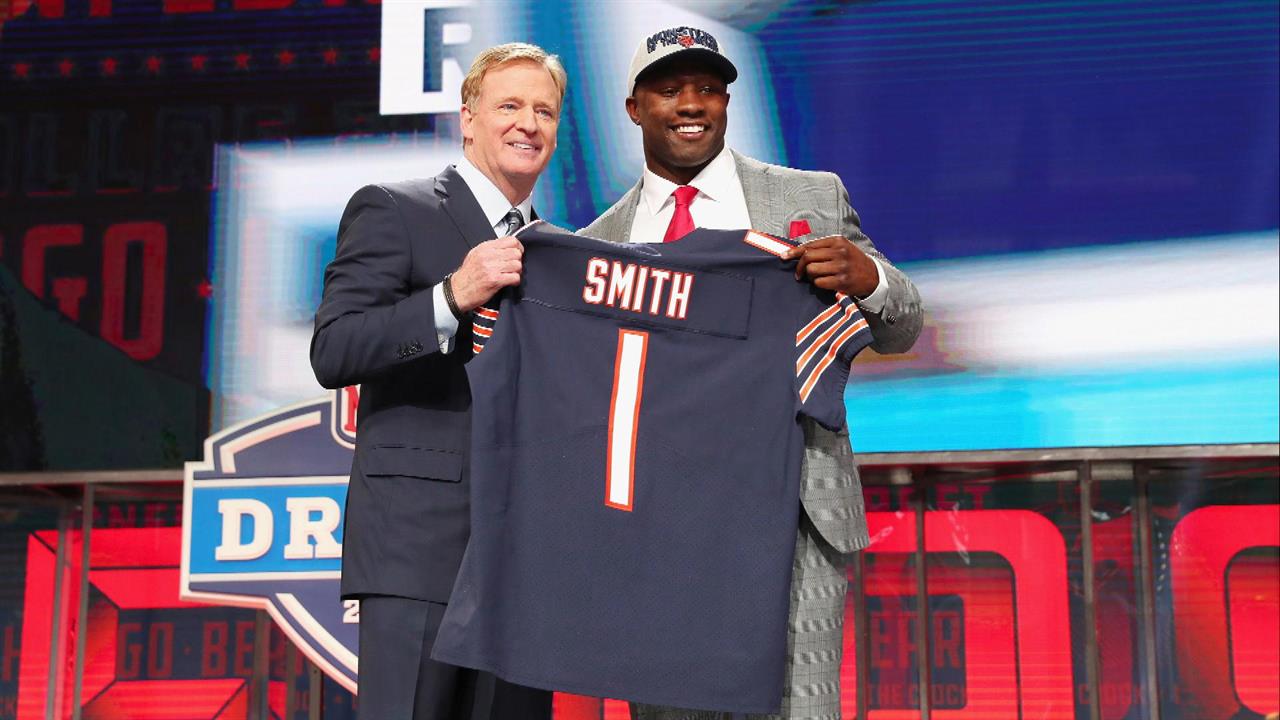 Bears LB Roquan Smith is last unsigned rookie
Getty Images
The Bears and linebacker Roquan Smith remain at an impasse, and they shouldn't be.
They shouldn't be at an impasse because no team should use the power to void future guarantees as, essentially, a ticket to get out from under a contract they regret.
The concept arises from the notion that, if a player gets in the kind of trouble that makes the team want to get rid of him, the team shouldn't owe him any more money. That's a fair outcome. But it's not fair to use something that wouldn't trigger a termination as a "gotcha" moment that gives the team an open-ended license to dump the player later, if the team chooses to do so.
For Smith, the notion that he'd lose all guarantees if he's suspended for an on-field infraction at a time when the rules regarding helmer use are at best in flux has nothing to do with protecting the coffers against a scoundrel who can't keep his life in order and everything to do with seizing on a technicality in order to potentially screw Smith if he ends up being a bust. That's why it makes sense for Smith and his agents…